Secluded Virginia Retreat + Wine Tasting

Caret, VA
Temple in the Woods is a bed & breakfast off the beaten path. It is located in Essex County, Virginia and sits on 5.5 acres of wooded land with a beaver pond on the property. Unplug and unwind in the personal, private and secluded accommodations. Commune with nature in the quiet that surrounds you. Leave the hustle and bustle and the lights of the city as you cruise down the Driveway to Peace. The breakfast menu includes the kind of country-style breakfast the innkeeper enjoyed while growing up in Charleston, SC. INCLUDES: - Three Nights Accommodation - Daily Gourmet Breakfast - Wine Tasting at Local Winery + Bottle of Wine - Horseback Riding at Nearby Farm at additional charge (14 days notice required) TESTIMONIAL: "My experience to Temple In The Woods was amazingly breathtaking. I had the pleasure of seeing nature at its best. It gave me so much time to sit back and relax my mind, body and spirit from the day to day hustle and bustle world that we live in. The food was deliciously prepared and it just kept coming! For those of us that indulge, the winery is divine. Hats off to the Chef and Hostess of this beautiful establishment." - Myra M.
Read more
HOW IT WORKS
---
This special Southwest Allen County Schools Educational Foundation Inc website is a great place to visit frequently because we'll always feature fun ways for you to help our cause! Thanks to the amazing generosity of all of the local and national experience providers, we're able to offer you incredible values and at the same time generate meaningful donations (as much as 70% of your purchase price).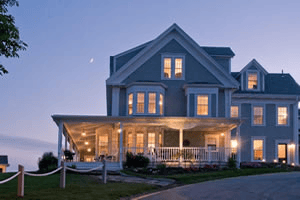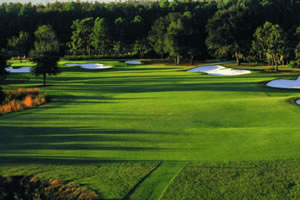 Turning fun experiences into big donation! Inventory changes each day.
Flash Sales
From time to time, we'll receive a limited number of fun experiences that you can grab at 50% off and still generate a big donation for us. Examples include in-home wine samplings, golf lessons, dance lessons and even vacations to five-star resorts. Supply is limited, so we'll let you know when we have a flash sale available for you to enjoy.
Last-Minute Opportunities
If your schedule is flexible and you can act on a moment's notice, these are a perfect way to escape to everything from a local bed & breakfast to a world-class destination on the other side of the globe. Generous vacation providers like to fill their "last-minute" spaces and help our cause at the same time.
Featured Getaways
Enjoy special access to experiences provided by local and national getaways. Take a golf vacation to a top resort or reserve a space on a private yacht. You'll find a wide variety of featured getaways, and all generate big donations for us thanks to the generosity of the providers!
Upcoming Fundraising Events
Leading up to each of our fundraising events, we'll give you an easy way to preview all of the exciting experiences that we will feature at our auction or raffle.
About Southwest Allen County Schools Educational Foundation Inc
---
Welcome to the SACS Education Foundation! The Foundation is here to serve you and the students of Southwest Allen County Schools. The Foundation promotes "Excellence in Education" by providing additional monetary support to innovative classroom projects and programs, not funded by local, state and federal funding sources. The Foundation is a 501(c)(3) non-profit, tax-exempt organization. Projects include: * Funding innovative classroom projects through mini grants * Funding for the recruitment of quality teachers * Assistance to teachers in their grant seeking efforts * Planned giving programs that encourages supporters to remember the system in personal estates and insurance policies * No Alcohol/No Drugs (NAND) Task Force to ensure a Southwest Allen County community of tobacco, alcohol and drug-free children * Merit-based scholarships that promote health, dentistry and accounting. * Alumni Giving projects that encourage graduates to financially support the work of the foundation. * Funding to support small classrooms within the district.
Read more
Read less
---
"We're delighted to give our donors a way to have fun and help our cause at the same time!"
Fun Experiences for You
Buy a cruise for your parents or take a family vacation. Enjoy a round of golf with your friends or even take a golf lesson.

Have fun, enjoy attractive rates, and generate a big donation (as much as 80% of your purchase price!) for Southwest Allen County Schools Educational Foundation Inc.

Special thanks to all of the generous business owners that make all of this possible!